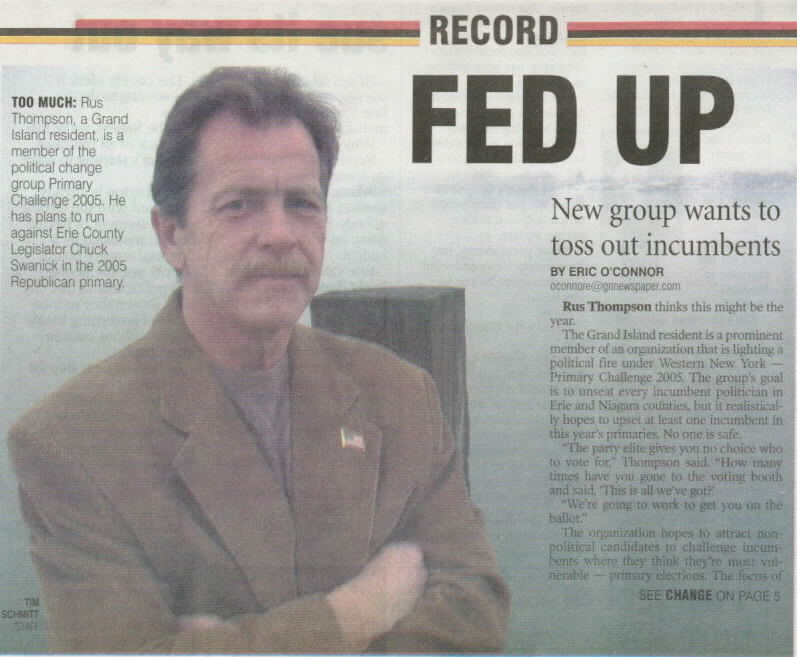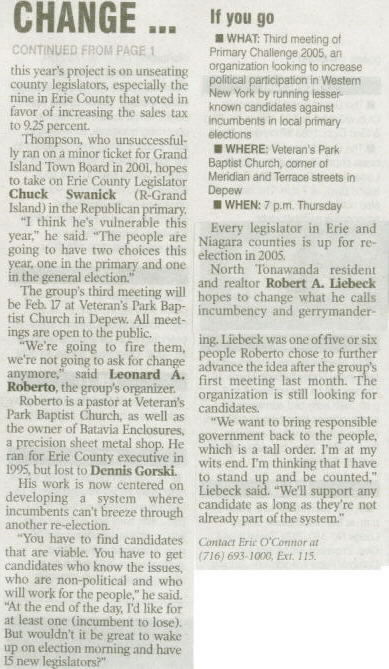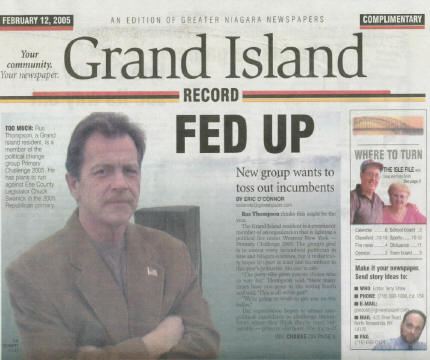 I have been battling for the people of Grand Island and the Tenth District for 12 years. It's a walk down memory lane in Grand Island politics. You will see I have been very consistent in my views.

This front page article started it all in the race for legislature.

Dated February 12, 2005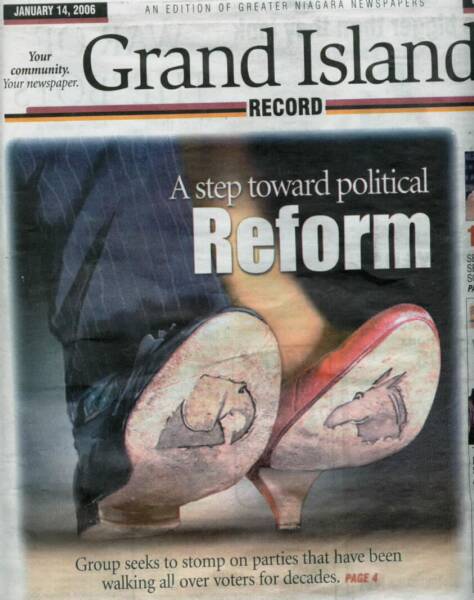 Fighting for our Freedom






in Western New York
An in depth look into the politics of Erie County, Albany and Western New York.

Leadership is Action, not position.